Help to Alborz Wildlife Rehabilitation Center
June 19, 2022

Updated in 19 June 2022
In line with its social responsibilities, Tour In Persia has supported the "Alborz Wildlife Rehabilitation Center" project by the NazreTabiat Association.
After years of volunteering to treat injured wildlife in private homes, with the aim of reviving and returning injured creatures to nature, following up, the team has obtained an official license from the Environmental Protection Agency to set up the country's first private wildlife treatment and rehabilitation center.
In this regard, they intend to establish a well-equipped and standard center in accordance with all the principles and parameters of the world in the field of treatment methods, as well as the construction of basic treatment and rehabilitation centers with the responsible support of high-capacity nature conservationists.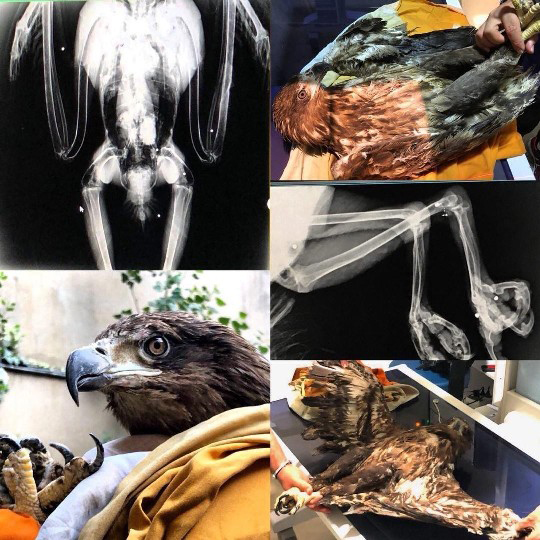 Due to the non-institutional nature of the wildlife treatment center and the non-allocation of any kind of budget for the establishment by the relevant organizations, they will need the continuous participation and assistance of the people.
Currently, the construction site of the center in Kordan region located in Alborz province is provided in areas with an area of 8 hectares. Construction of treatment facilities, quarantine and storage facilities, rehabilitation facilities, and pre-release facilities has been implemented with very little budget.
It is noteworthy that all costs received from nature conservation will be spent on building and equipping the center and servicing the injured wildlife and none of the main managers of the center, except for the workers, have salaries and any privileges from the center's budget. As in the past, the main members will have a continuous material and spiritual participation in advancing the services of the center.
It is also possible for sponsors to check how all budgets spent at any time unconditionally and the doors of the country's first specialized non-governmental wildlife rehabilitation center are always open to visit the true helpers of nature.
Click to rate this post. The left is the lowest score and the right is the highest score.