Solo female travel in Iran
December 9, 2021

Updated in 15 July 2022
If you need a lady tour guide, you can contact us here, or call to 0098-917-2054121 or message and call in Whatsapp.
Introduction
All over the world, it is quite natural for women to start their journey alone, but unfortunately, many tourists think that traveling to some countries, such as Iran, is very difficult.
Iran is a mysterious place for those who haven't visited this country, but the travelers who actually experience Iran are always surprised by the wonderful atmosphere of Iran and its kind people. Because their experience is not even close to the illustration of Iran on the majority of western media.
Iran is a completely safe region and women only need to behave according to some Iranian laws and culture while living in Iran.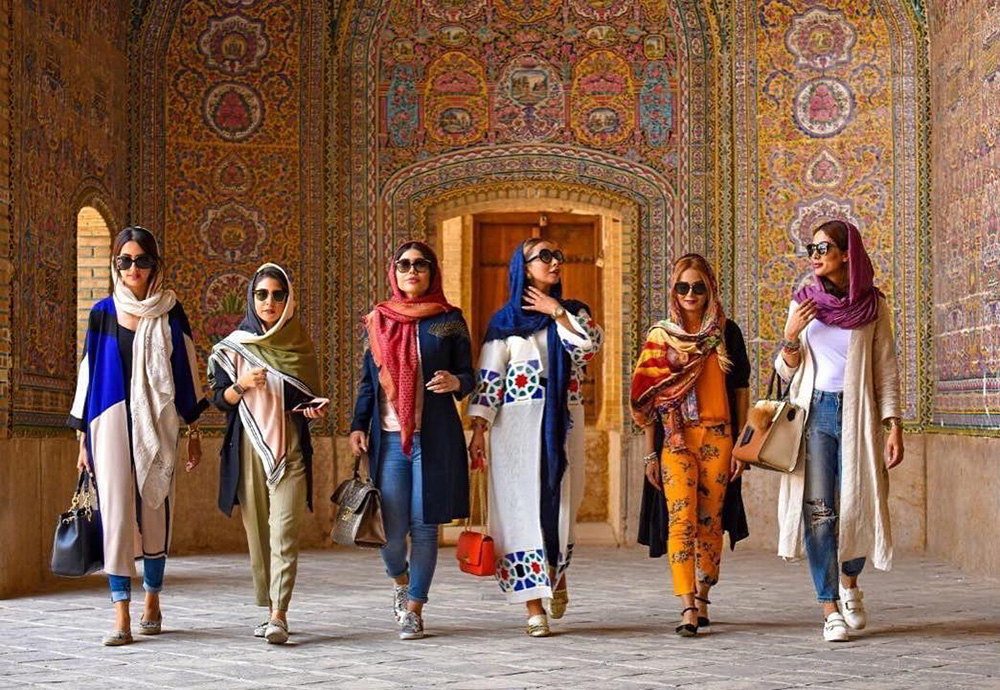 In general, traveling to Iran will not be a problem for single women, it is enough to get a little in tune with the culture of this country.
Respect the country and its customs while in Iran. You may be surprised to find how much of an effort people will make to respect yours in return.
For traveling to Iran, You do not need a male companion.
Women will need to have their hair covered with a scarf for visa photos.
Is it dangerous to travel to Iran alone?
Many women who plan to travel to Iran are probably faced with the question of whether it is dangerous to go to Iran alone.
In response, we must say that Iran is one of the countries that women can travel alone. Of course, they may face few problems in terms of differences in law and culture, which may be identified as the challenges of traveling to foreign countries, not the problems of solo female traveling to Iran.
Iran is absolutely a safe destination for women who enjoy experiencing something exciting. The reflection that you see in the media from Iran is not the opinion of the majority. So, people will welcome you warmly and support you throughout your trip.
Sexual Harassment
Sexual harassment is an issue in Iran, like most of the other countries. There is not much that you can do to prevent harassment from happening because sick people exist everywhere, no matter how hard you try to stay away from them. The majority of Iranians are nice, warm, and welcoming, but as a solo female traveler, you may face a person with the wrong intension during your trip.
What should women who plan to travel to Iran alone pay attention to?
If you are a solo female and have just decided to travel to Iran, you need to consider the following:
Because Iran is an Islamic country, it has laws about women. For example, women should wear proper clothes.
Cover your hair with a scarf. Do not wear short clothes. Preferably do not wear too tight clothes.
When people come to their own houses, they change their clothes, so if you go to people's houses, do not worry too much about your clothes, but we suggest that you be like the members of the house in terms of being covered.
Follow other women's examples when deciding whether or not to wear a headscarf in private areas.
Don't try to enter the Iran without a headscarf. Keep a scarf or shawl ready in your bag for the walk through customs.
If a tea house is filled with only men, don't go inside. Never fear, Iranians are tea addicts–you're bound to find a female-friendly place if you keep on walking.
It is better, When posing for photos with guys you don't know, don't touch each other.
Separation of men and women in public transport and some public places
When traveling to Iran, if you want to travel by public transport, you need to know that on the bus and subway, the seats of men and women are separated. So you can safely enter the women's section. If you enter the men's section by chance, you will not have any problems, especially in big cities like Tehran and Shiraz.
There are separate male and female areas in buses. Women in the back. Could be discrimination, but it's handy for keeping frisky men from feeling up unsuspecting women. When it's time to pay, exit the bus and lean in through the front entrance to pay the driver.
If you're a solo female taking a taxi, sit in the front passenger's seat of the taxi. If traveling as a couple or with a guy, sit wherever you please.
If you want to visit some religious facilities such as mosques in Iran, in addition to the need to prepare a veil before entering the mosque, you must enter the entrance area for women. There are usually veil (Chador) in mosques, so do not worry about not having a veil. Chador are long (often black) cloaks that some women wear over their clothes.
Use of parks, clubs and swimming pools for women
Women traveling to Iran can use the places that are provided to women on a regular or hourly basis. In Iran, for example, there are parks that only women can use. You can be without hijab when you visit these parks.
Of course, in some coastal cities of Iran, it is possible for women to use the sea and the beach, but the number of these areas is small. Apart from these special areas, which are limited in number, women must observe Islamic and cultural etiquette when going to the sea and the beach.
When visiting women's pools and sports clubs, you can use the club and pool facilities without any restrictions.
Select lady tour guide
When solo female traveling to Iran, it is possible to choose a lady tour guide for yourself. You will feel more comfortable when a lady tour guide is with you, so there will not be many restrictions for you. Also, a lady tour guide can more easily explain Iranian culture and laws to you.
If you need a lady tour guide, you can contact us here, or call to 0098-917-2054121 or message and call in Whatsapp.
Click to rate this post. The left is the lowest score and the right is the highest score.