Meshgin Shahr Suspended Bridge
November 30, 2021

Updated in 30 November 2021
Introduction
If you want to experience standing on a height of eighty meters for once, one of the best options is the Meshgin Shahr Suspended Bridge in Ardabil. A bridge that you can use to cross the distance between a valley and see the beauty of this area better.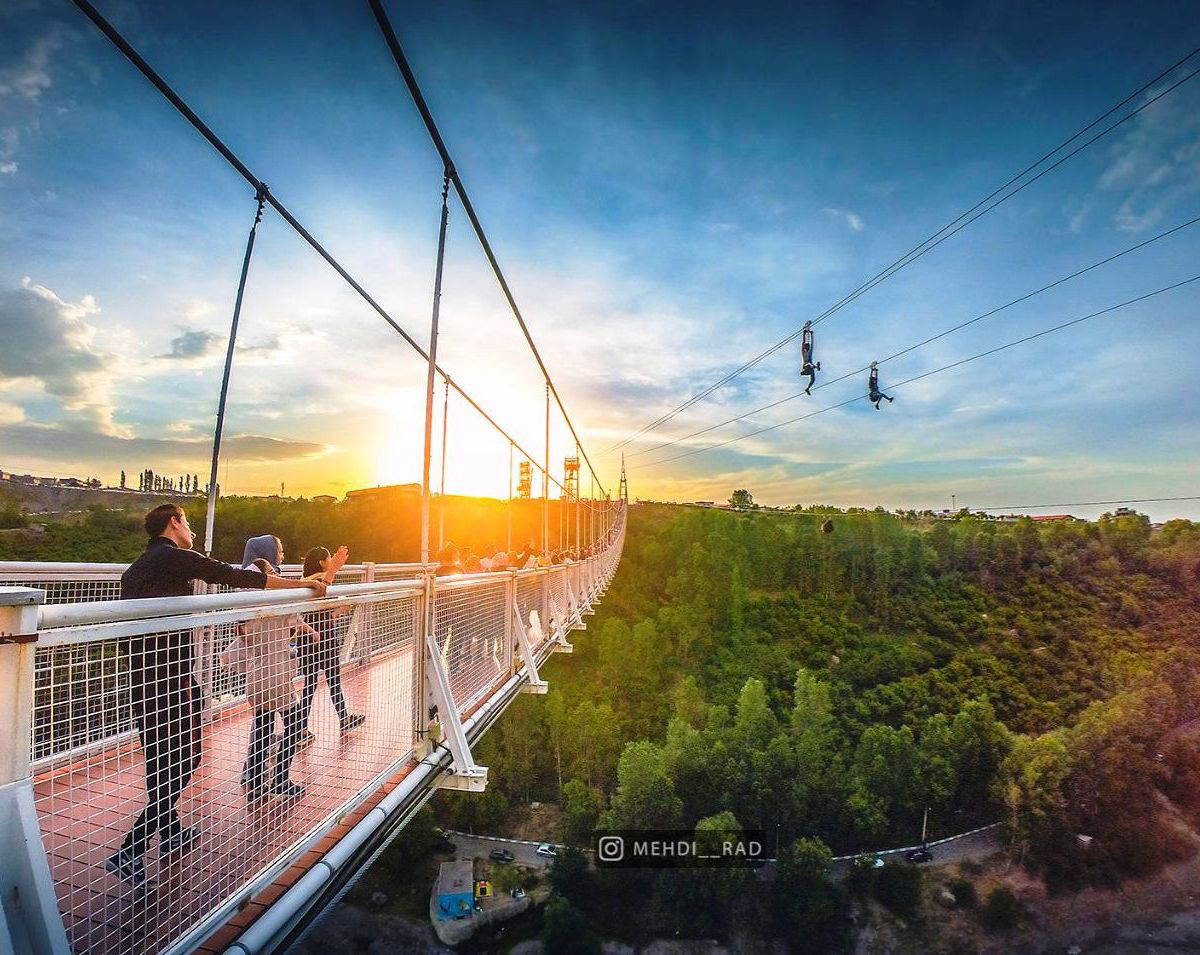 This suspension bridge is a bridge, part of which is made of glass, which is also one of the most exciting parts. From this part of the glass, you can easily see what is under your feet and enjoy seeing it.
The length of this bridge is about 365 meters and its width reaches two meters. Since 1394, especially in the hot seasons of the year, many tourists are placed on this suspension bridge and take pictures.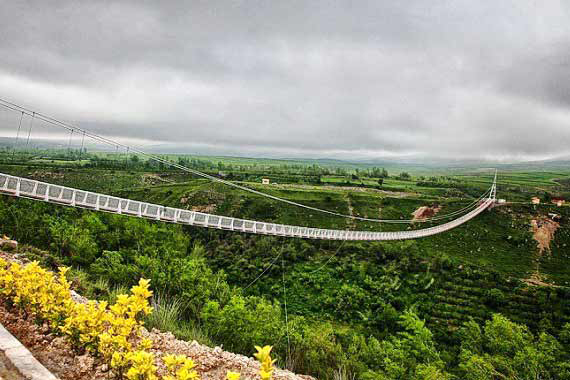 This bridge is located on one of the most famous forest parks in this area and also below it there is a river that you can see a beautiful view. If you have enough time to enjoy nature, you can visit the forest park under this suspension bridge, because in this forest park it is possible to use old vehicles, which creates a nostalgic mood.
Meshgin shahr suspended bridge can be used not only during the day but also at night, however, use at night is recommended for people who are not able to see this height of 80 meters. The only beauty of this bridge at night will be the lights installed on it, which will show you the range and extension of the bridge.
The bridge is at a high level of safety and the possibility of falling from it will be almost zero because there are high guards on both sides that can prevent it from falling.
Zip line
Another attraction that you can use next to this suspension bridge is the use of zip line. The excitement that awaits you in the zip line is not comparable to the excitement of using a suspension bridge.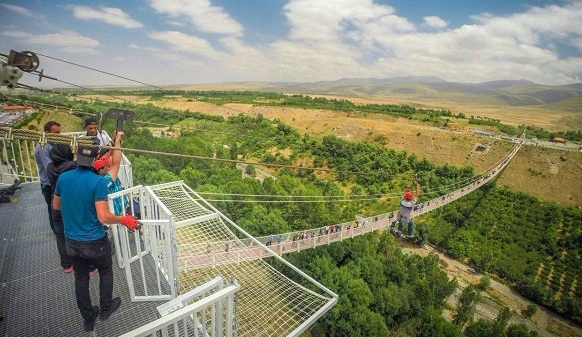 Big Jump
Big Jump allows you to experience a safe and secure free jump. Jumping from a height is always exciting. Now think about how enjoyable and safe a safe jump can be.
The Big Jump Suspension Bridge is built on five floors and you can experience jumping from any of the floors.
Other facilities
In this area, in addition to recreational facilities, there are other facilities for the welfare of people, including various shops, handicrafts, local food, motorcycling, karting, horseback riding, wooden bridges, nomadic pavilions, seasonal exhibitions, accommodation and so on.
Clip
What time is the suspension bridge open?
It is usually open every day from 8 am to 8 pm.
Where is the address of Meshgin Shahr Suspended Bridge?
Ardabil province, Meshgin Shahr city, Saadi Street, above Justice Square, behind Valiasr hospital.
Click to rate this post. The left is the lowest score and the right is the highest score.