January 17, 2022

Updated in 17 January 2022
Kooli is a small fish that has a delicious taste. This type of fish is eaten alone with rice, but there is a special type of food that is prepared using Kooli and is known as Kooli Ghurabij. This food is one of the most famous dishes of Gilan province.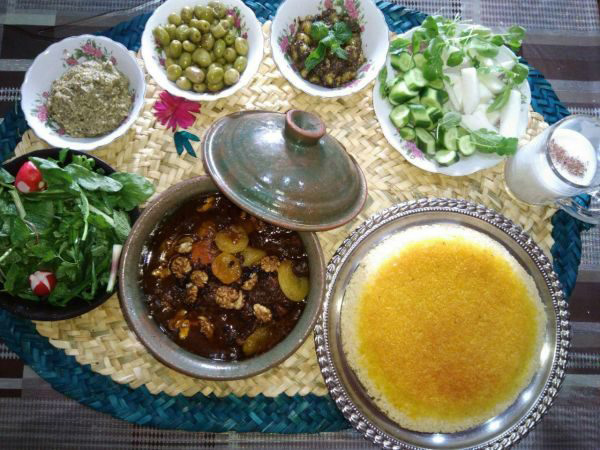 Ingredients
8 Kooli fishes
Half a cup of sour verjuice
Sugar one tablespoon
Chopped walnut kernels 250 grams
Salt and pepper as needed
Local vegetables such as mint, khalvash, chuchaq and coriander 500 g
Recipe
Use the following recipe to prepare Kooli Ghurabij:
Prepare walnut kernels
First, chop the walnut kernels.
Then pour a glass or two of water into a small saucepan and let the walnuts cook.
Cooking Kooli
Then peel the koolis. In this case, you will feel a better taste. After rinsing the Koolis, you can fry them with spices such as salt and pepper in a separate pan. Koolis cooks and frys very quickly so be careful not to burn it.
Add spices
In a separate bowl, fry the fragrant vegetables, which include mint, khalvash, chuchaq and coriander, and then you can add the fried squash with the verjuice. Put this mixture with sugar, salt and pepper on a low flame until it boils well and tastes good. Now is the time when you can eat this delicious and flavorful fish with local rice and Gilani rice.
Tip for buying Kooli
If you are planning to buy gypsy fish, you must be very careful when buying. Kooli is a fish that is very sensitive to the heat of the environment and you have to be very careful to maintain it. These fish are usually very clear when fresh and have prominent, perfectly firm eyes. Put them in your hand to detect stiffness.
If you place your finger on the fish, you will make sure that it is fresh in a situation where its surface part has not sunk quickly and has not remained in the same position.
Click to rate this post. The left is the lowest score and the right is the highest score.