How to prepare Ardabili Suti Polo?
May 22, 2023

Updated in 22 May 2023
Maybe you have traveled to Ardabil and during your trip; you have seen different types of local food but one of the most famous dishes of Ardabil is Suti Polo or Shir Polo, which is very popular as one of the lunch meals.
Perhaps, seeing the name of this dish, you may have wondered what Suti Polo means? In Turkish, Sut means milk. Fresh milk, which has a special use in this dish in the past and based on this, the name of this dish is called Suti Polo.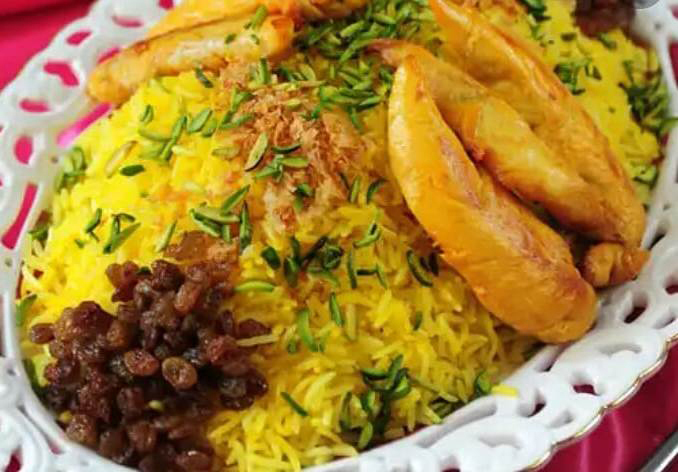 To eat this food, you must travel to Ardabil on special days. For example, it can be seen on the table of Ardabil's on the last Tuesday of the year and during Eyd.
Due to the presence of the same ingredients as rice pudding, we should not confuse these two.
This dish should be served with smoked fish or minced meat, as well as date palms or raisins.
Ingredients
For this dish, you need one cup of rice and one cup of milk per person.
Animal butter is needed to fatten this food. If you do not have butter, you can use oil.
It is better to use a little salt and pepper to flavor this dish.
Recipe
Use the following recipe to cook this dish:
Add milk and rice
First, you have to put the rice in water to soak it. Then pour a little salt into this rice to make it salty. After that, to prevent the rice from becoming salty, remove the rice from the salt water after 2 hours. Be sure to wash this rice to reduce its saltiness and not make your food salty.
Now add milk with a little saffron for color and salt to cook well. At this stage, you need to add butter to make the Suti Polo fatty. At this distance, you will not see any more milk and you can put the lid. After about 30 minutes, you can observe the stages of cooking rice with a low flame.
Add spices
The spices used in this dish are optional, and if it does not match your taste, you can use other spices such as cinnamon, turmeric, pepper, etc. If you plan to use raisins in your food, cook them for a few minutes.
Using smoked fish
If you plan to have smoked fish with your meal, usually the method of using this type of fish can be in the form of Dami, it means that you put smoked fish on rice in the final stages of cooking. The heat of the rice steams the smoked fish. In addition, the smell of smoked fish will be transferred to rice.
Click to rate this post. The left is the lowest score and the right is the highest score.