October 17, 2021

Updated in 17 October 2021
If you have not tried Kuee Kaka sweets, you have missed on this tasteful sweet. There are many types of Kaka sweets, one of which is Kuee Kaka.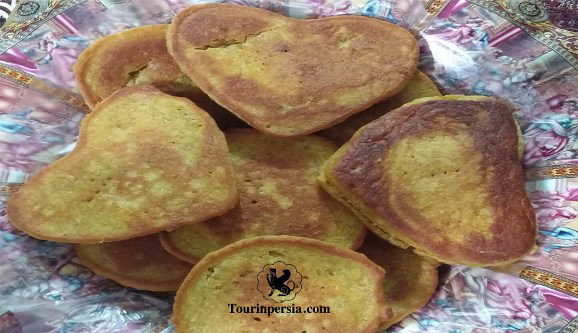 The delicious taste of this sweet is due to zucchini or Kuee (in Gilaki or Gilani language).
This sweet is eaten with tea with the family, especially in autumn and winter, as an evening meal on holidays. Also on Yalda night, this sweet is baked fresh and hot and served on the table.
Ingredients
One cooked zucchini
Two eggs
One and half cups of sugar
One glass of milk
Baking powder about half a teaspoon
Flour 300 to 350 grams
Turmeric or saffron and cinnamon as needed
Water and oil as needed
How to prepare Kuee Kaka sweet
Add eggs and sugar
Take a large, hollow container. Break the eggs inside and stir. Then add sugar. It is better to use sugar itself and do not use compounds such as powdered sugar.
Add milk
After mixing the ingredients well, pour the milk into the ingredients and stir again. You can also use only water or yogurt instead of milk, but its main flavor is milk, which makes Kuee Kaka sweeter.
Add flour
Then slowly pour the flour into the bowl and mix it well so that it does not become lumpy. You should not pour all the flour into the bowl at once because it will harden quickly and will not be stirred. Finally, you will have a thick liquid.
Make a pastry liquid
Then pour the cooked zucchini into the liquid. Then add 1 to 2 tablespoons of cinnamon and a little baking powder and stir. Finally, add turmeric or saffron to change the color of Kaka Kaka sweets. Now the liquid of this delicious sweet is ready.
Cook Kuee Kaka
Place the frying pan on a low flame and pour a lot of oil into it, when the oil is completely hot, pour the liquid into the pan and shape it. The reason for pouring a lot of oil is that both sides of this sweet are cooked and prepared quickly.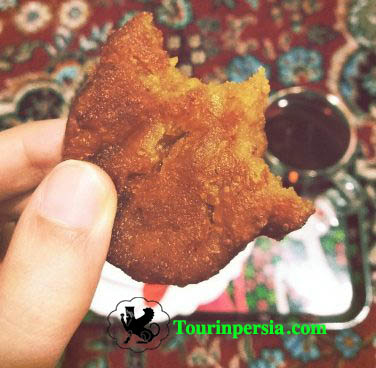 Finally, place in a napkin dish and place these Kuee Kaka sweets in it to remove excess oil with a napkin.
Click to rate this post. The left is the lowest score and the right is the highest score.