December 31, 2021

Updated in 31 December 2021
Fish is one of the most consumed seafood in Gilan province, especially white fish, which is one of the most famous fish in Gilan. In this article, we are going to teach you how to prepare northern stuffed fish.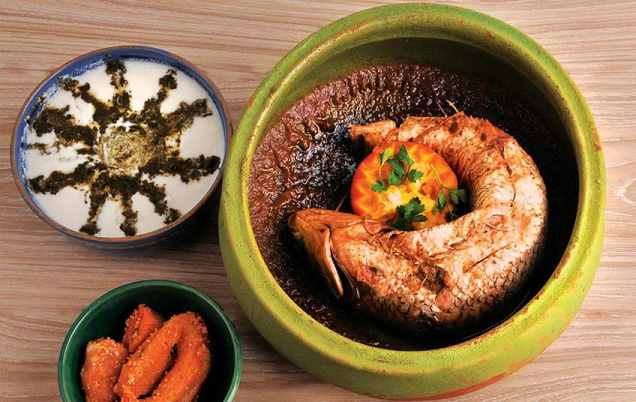 Ingredients
One kilogram white fish
Walnuts 200 to 250 grams
Aromatic vegetables three tablespoons
One onion
Pomegranate paste, salt, pepper and turmeric with oil as needed
How to prepare northern stuffed fish
Prepare the fish
Clean the white fish first. Then rub salt and pepper on the inside and outside of the fish.
Add ingredients to fish
Now it's time to prepare the ingredients for the inside of the fish's belly. Chop the walnuts and grate the onions. Chop the walnuts and grate the onions.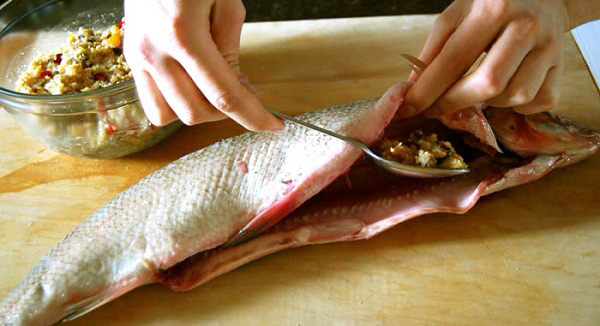 Then mix the pomegranate paste with the grated onions, local vegetables, a little salt and pepper and turmeric and stir well. These ingredients must be placed inside the fish.
Sew fish belly
When the mixture is completely inside the fish belly, it is time to sew the open part of the fish belly. Some people do this with floss and some with a toothpick, and after the fish is cooked, the toothpicks are removed from the fish's belly.
Cooking fish
You can put the fish in the pan or in the oven. Putting it in the oven is usually a better option because the heat is transferred to all parts of the fish and cooked evenly, preventing a part of the fish skin from burning.
The fish should be wrapped in foil. You can grease the bottom of the tray or the bottom of the pan with a little oil.
It takes an hour or two for the stuffed fish to cook well.
Click to rate this post. The left is the lowest score and the right is the highest score.