March 22, 2022

Updated in 22 March 2022
Special lemon juice pottage is mostly made on cold days. Lemon juice pottage is very easy to cook and does not cost much. This pottage is made in most cities of Iran.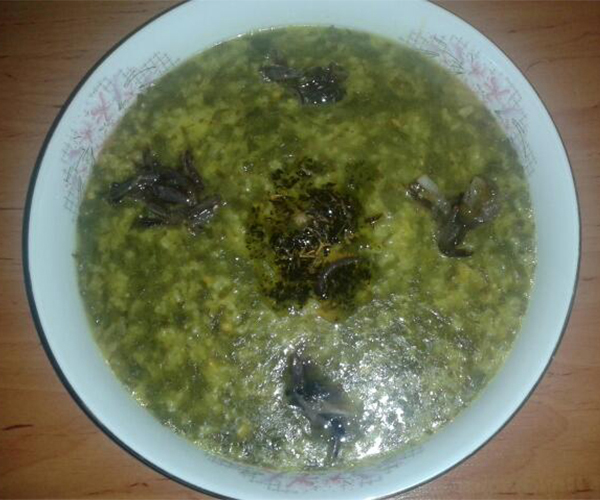 Ingredient
Two hundred grams of rice.
One kilogram of special vegetable pottage.
Half a kilogram of minced meat.
Three tablespoons of cotyledon, soak little cotyledon in water.
Two tablespoons of asparagus is the main taste of this soup.
Four large onions.
Salt, pepper, sugar and a little dried mint.
Some lemon juice that depends on your taste. It is better to add a little lemon juice so that people can add lemon juice to their own taste.
Recipe
Use the following recipe to prepare this pottage.
Frying onions
Peel the onions. Then wash the onions and grate them. Then pour a little oil in the pot and put it on the gas to heat it up a bit. Now put the onions in the pot and let them fry a little. When the onions turn golden, you can reduce the flame.
Now it is time to add the spices, salt and pepper, as well as the cotyledon. Now add five glasses of water to this mixture.
Add oil and rice
Add a little oil to this mixture and let it rest on the gas for ten minutes on a low flame. Stir a little during this time so that it does not burn. Pour the pre-soaked rice into the mixture and allow about 25 minutes for the rice to cook in the pottage.
Add the meat
Now fry the minced meat with fried onions to get the smell of meat. Do not allow the meat to be completely fried as it should be stirred and put in the lemon juice pottage. So just frying a little bit will be enough.
Add vegetables
Now it is time for the vegetables, which should be simmered for about half an hour.
You can use mint as well as lemon juice to flavor the pottage. Of course, in the case of fried mint, it can give a better taste to the pottage.
Click to rate this post. The left is the lowest score and the right is the highest score.