November 11, 2021

Updated in 11 November 2021
Mirza Ghassemi is one of the most popular and authentic dishes in Gilan province, which is always a routine food in every restaurant and ready to be served to customers. This food has become a famous food in Iran due to its good and special taste because of the grilled eggplant.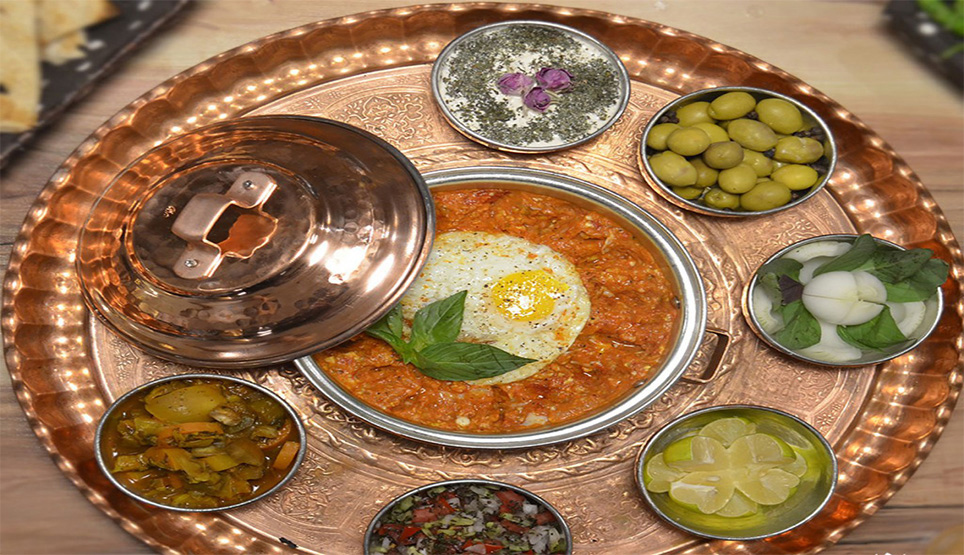 In this article, we will explain how to prepare this food.
Necessary raw materials
The necessary raw materials are considered for 4 people, and based on the number of people, you can use the desired materials in proportion.
Two or three eggs.
Garlic, a complete plant.
Grilled eggplant six.
Three pieces of mashed tomatoes.
Pepper, salt, turmeric and oil as needed.
Mirza Ghassemi recipe
The method of preparing this food is as follows:
Prepare the eggplant
First you have to prepare the eggplant. Eggplant and tomatoes are the main ingredients for flavor in this food. If you have a grill, grill the eggplants on it and if you do not have one, grill the eggplants on a gas flame. Then peel them and mix well in a bowl. Now you can put the eggplants in the pan and fry with a little oil, salt and turmeric.
Add garlic
Then add the grated garlic to the eggplant and stir again. The desired composition should be roasted until it changes color and turns golden. This color indicates that the roasted eggplants with garlic are ready for the next stage of cooking.
Mix garlic and eggs
In another bowl, place the remaining grated garlic with the eggs. Mix the chicken eggs well with the garlic until slightly stiff.
Add the tomatoes
Now you can use tomatoes in this mixture. Some people like to have grated (crushed) tomatoes in their food, while others prefer to taste them under the tongue. So you can use any of the methods according to your taste.
Cook
Now transfer the contents of the pan, which is a mixture of garlic and eggplant, to this pan and stir well.
In order for Mirza Ghassemi to become a little thicker, it needs to be on a low or medium flame for 15 minutes. Usually the color combination with tomatoes has a slightly lighter color than tomato paste. If you want a more colorful food, use a teaspoon of paste in your mix and let it mix well.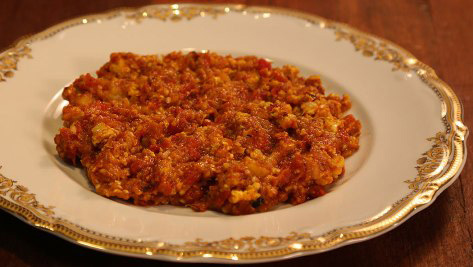 This food is consumed both by Kateh Gilani rice and by bread.
Click to rate this post. The left is the lowest score and the right is the highest score.