Posted 28 November 2019
Updated January 15, 2021
By Ehsan
An introduction to Hafez
The great poet and sonneteer of Iran, Khwaja Shams ud-Din Muhammad Hafez Shirazi, known by the pen name Hafez (the memorizer) and referred to as Lisan al-Ghayb (the Tongue of the Unseen), was born in Shiraz but the exact date of his birth is unknown and is estimated to be sometime between the years 720 and 729 AH.
The tomb of Hafez (Hafezieh) is located in the north of the city of Shiraz, down the Darvāzeh Qur'an (Quran Gate). It has an area of 2 hectares and is composed of two northern and southern courtyards which are separated by a hall. The complex has four entrance/exit doors. The main door is situated in the south, two in the west and the other in the northeast of the tomb.
Hafezieh hall was built during the Zandiyeh dynasty. It is 56 meters in length and 8 meters in width. It is made of 20 stone pillars, each 5 meters in height.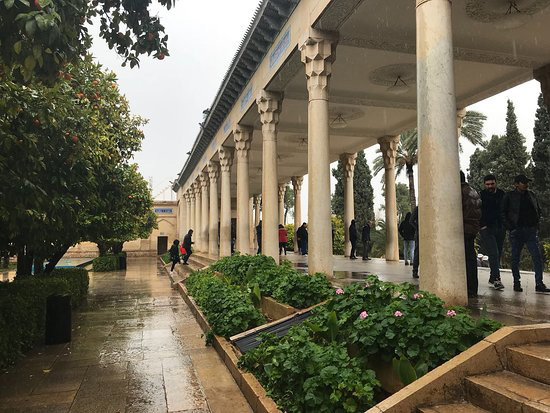 In the past, the hall included 4 pillars and 4 rooms, but later on the rooms were omitted from the structure. There are two rooms in the eastern and western parts of the hall, one of which belongs to the Cultural Heritage Organization and the other is the Tomb office. The architecture of the hall is typical of the Zandiyeh and Achaemenid eras.
Apart from housing the Tomb of Hafez, Hafizieh is also a very beautiful and eye-catching place with tall trees, gardens and colorful flowers which make it perfect for relaxation and recreation.
Tomb of Hafez is divided into four areas
1- The northern area: It includes the tomb, sour orange trees and two big pools which feed the pools of the entrance garden. Moreover, there exist the building of Hafezshenasi (the study of Hafez) with an area of 330 square meters, a library with an area of 440 square meters and a shop for cultural products.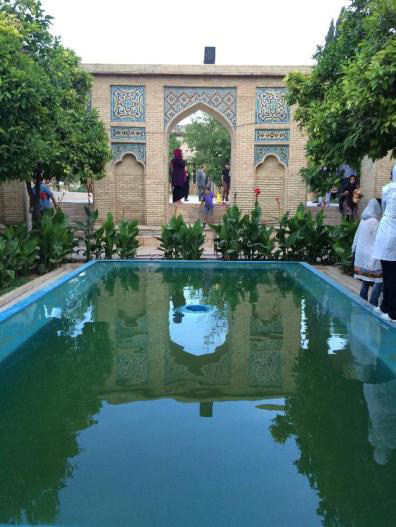 2- The Tombstone of Hafez: It is elevated by one meter from the ground and is surrounded by five sets of steps. Above the tombstone, there is a copper dome in the shape of a dervish's hat built on eight pillars, all 10 meters high. The underside of the dome is adorned with rainbow mosaic tiles.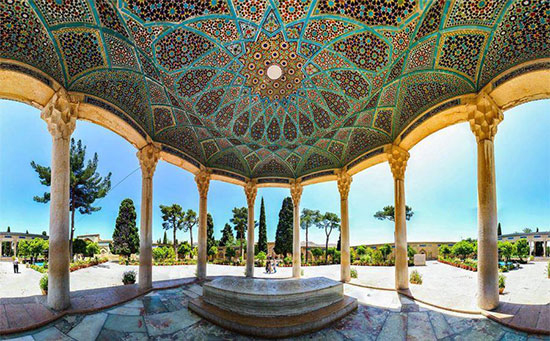 3- The walls around the northern courtyard: On the walls of this part of Hafezieh, sonnets from the Divan of Hafez are written on tiles and marble.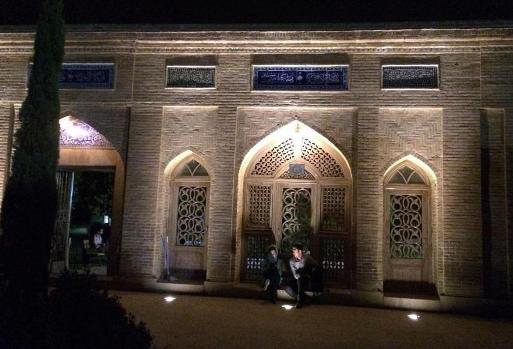 4- The Hafezieh library: In the north of the Tomb of Hafez, there is a library with an area of 440 square meters which includes over ten thousand books. The library is used as the center of Hafezshenasi (The study of Hafez).
Hafez Tomb Pictures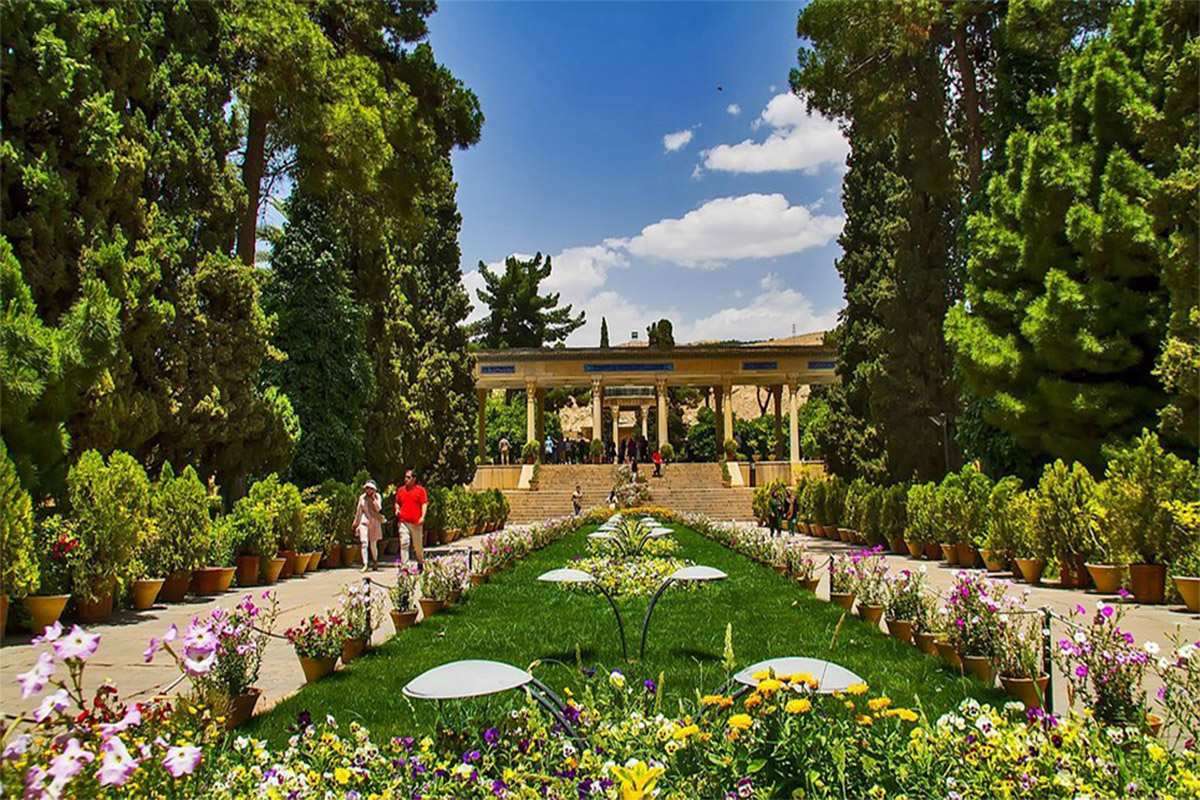 View location
[wpgmza id="38″]