Jahan Nama Garden of Shiraz
August 5, 2021

Updated in 11 March 2022
Introduction
Jahan Nama garden is one of the oldest gardens in Shiraz, which is located in the northeast of this city.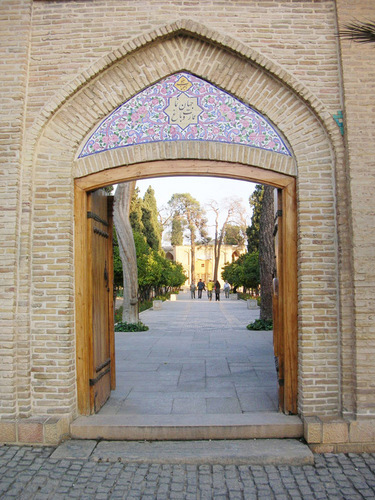 Jahan Nama Garden is located near Tomb of Hafez, Quran Gate, Tomb of Khwaju Kermani, Gahvare ا Did, Koohpayeh Park, the National Garden, Haft Tanan, Luna Park and other places.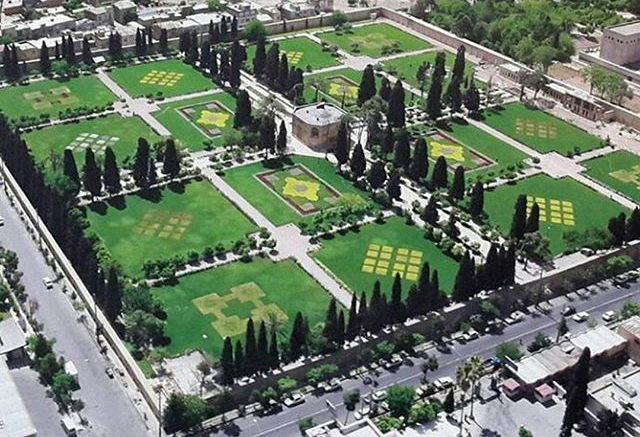 History
This garden is one of the oldest gardens of Shiraz that used to be perfectly cultivated before the raid of Timur Gurkani; and Arab-Shah, a historian during the reign of Timur, has called this garden Zinat ad-dunya (the adornment of the world).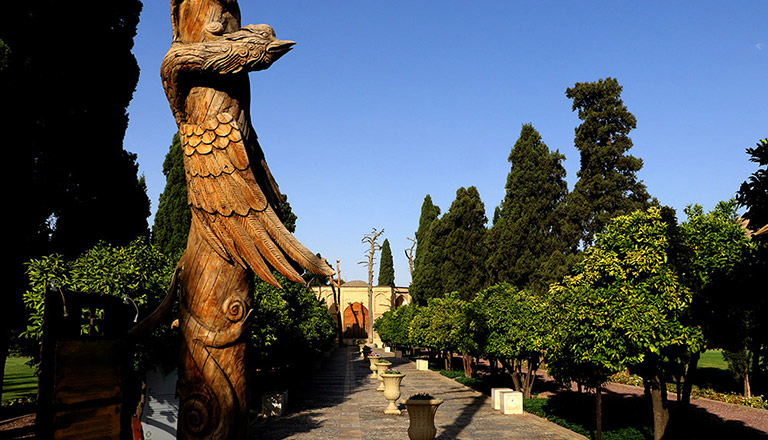 Jahan Nama Garden was also considered of much importance during the Safavid dynasty. It is also mentioned in Jean Chardin's travelogue. But after the fall of the Safavid dynasty when insecurity took over the country, the garden was almost ruined.
By the beginning of the reign of Karim Khan Zand, it was rebuilt and the mansion was constructed in the middle of it. Karim khan put a fence all around the garden in 1150 AH and built beautiful paths around the mansion and planted many trees there.
Also after the safavid dynasty, during Qajar times, Jahan nama Garden was known as one of the glorious, cultivated and green gardens and its mansion used to be the place that housed the guests of the government. In Jahan Nama Garden, all kinds of cedar, pine, citrus and fruit trees can be seen.
The area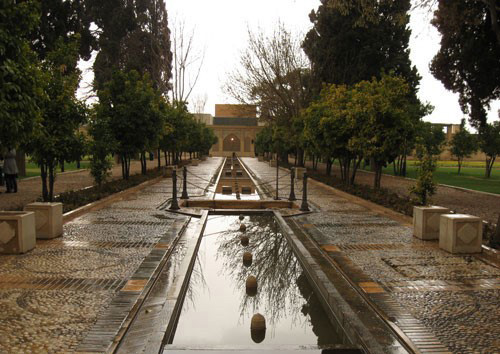 In Jahan Nama Garden of Shiraz, there is an octangular mansion with exterior brick design on the walls. The mansion includes 4 alcoves in the four corners of the building and in the middle of the alcoves there are two-storey rooms.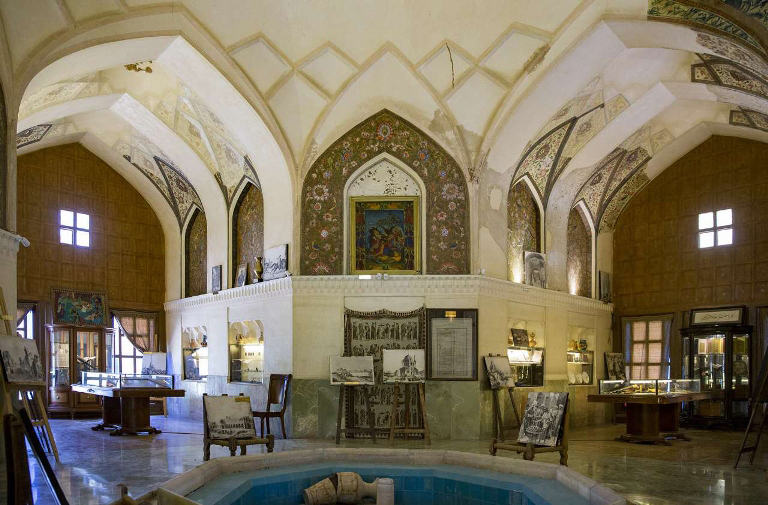 In the mansion, there is also a pond made of integrated marble. Recently, the mansion has been turned into a museum.
Some of the trees in this garden have dried up, but have been revived by Professor Hamid Emadi Jani, and artistic designs have been painted on the trees that attract the attention of every viewer.
What time is the Jahan Nama open?
It is usually open from 8 am to 8 pm, but this time may change for various reasons.
Where is the address of Jahan Nama Garden?
After Hafeziyeh Crossroads., Hafeziye St.
Click to rate this post. The left is the lowest score and the right is the highest score.