July 25, 2021

Updated in 11 March 2022
Introduction
Kamāl-al-Din Abul-Ata Maḥmud b. ʿAli b. Maḥmud Morshedi, known as Khwaju Kermani was born in 689 AH in Kerman and died in 752 AH in Shiraz. The tomb of Kwaju Kermani is located in Alah-o-Akbar Gorge near Qur'an Gate.
Poems of khwaju Kermani
The poems of khwaju are mystic. Mystic themes are stated directly in his lyrics but in these poems, which have also influenced the subsequent poets like Hafiz, there is war against asceticism, hypocrisy and unreliability of this world and all that exists in it. In his poems, he has followed Sanai in style; and in composing couplets, he has tried to follow Ferdowsi to write epics.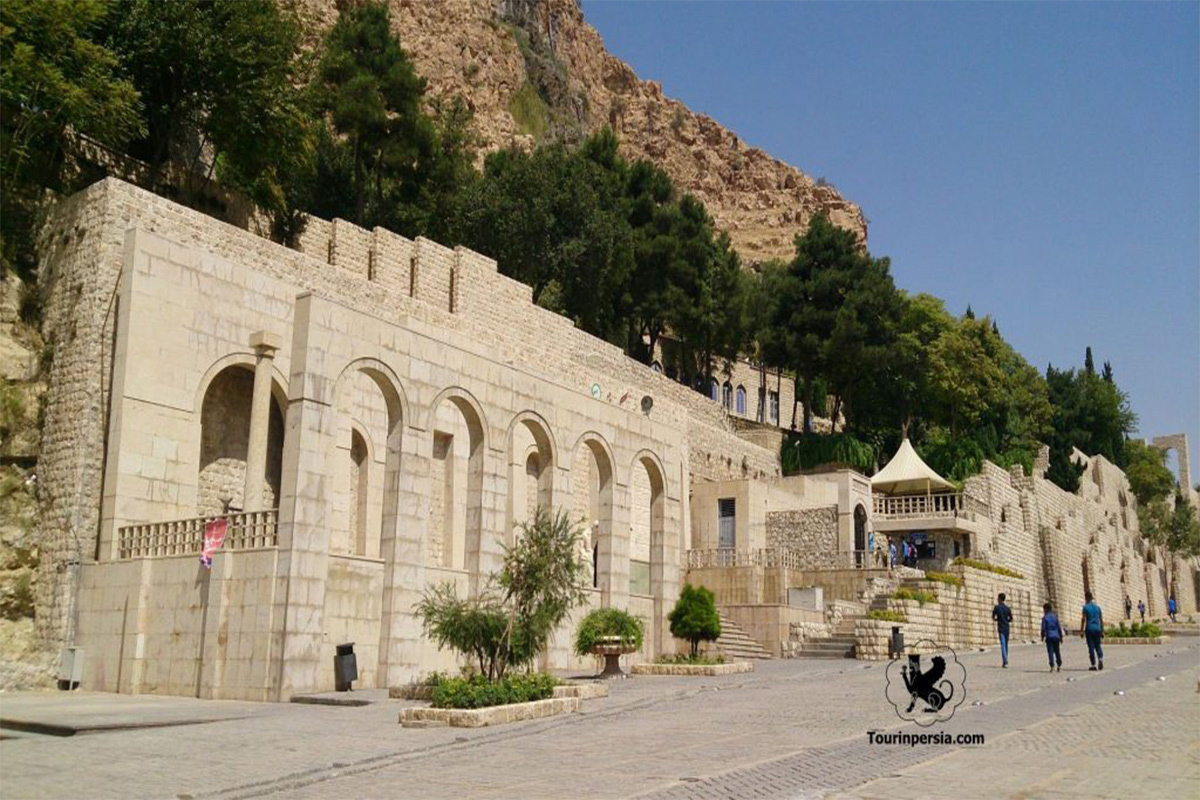 Humor, satire and social criticism of the conditions of the religions at that time are typical of Khwaju's poems. He had such great talent and power in composing odes, couplets and lyrics that Hafiz's tendency toward Khwaju's writing style and the similarity of his style to that of Kwaju Kermani's are well-known.
Khwaju was known to be an expert in mathematics and medicine.
The area of tomb of khwaju
There are 3 caves a little above khwaju's tomb. One of them is a cave that was a place of worship and austerity for martyrs and elders, and khwaju has been worshiping there for some time.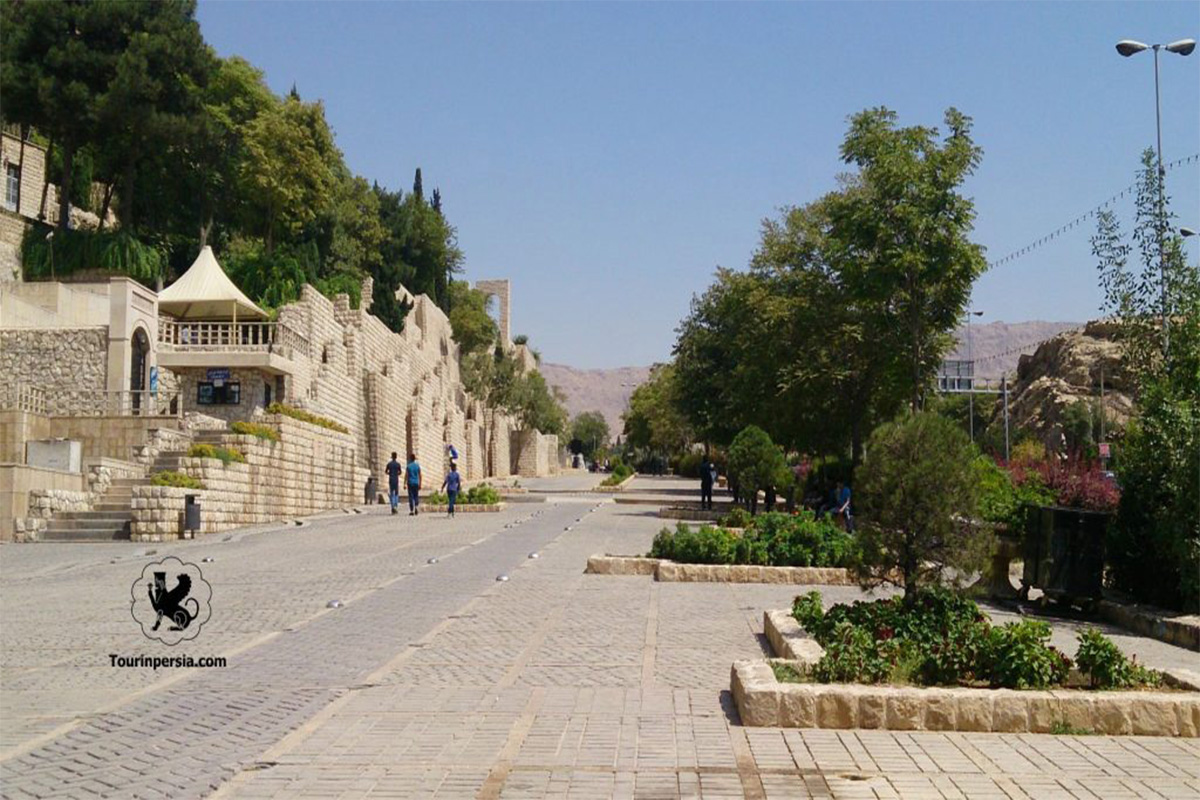 Another cave, at the mouth of which is a multi-arched arch made of stone and brick, is the tomb of Khajeh Emad al-Din Mahmud, the famous minister of Shah Sheikh Abu Ishaq. Next to this cave, a relief from the battle of Rostam and Shir can be seen. Next to it, there is an unfinished relief of Fath Ali Shah Qajar and two of his sons. On both sides of this relief, two half-columns have been worked in the style of the columns of the Zandieh period inside the mountain.
Around the tomb of Khwaju
By the tomb of Khwaju there are trees, mountains and an artificial waterfall.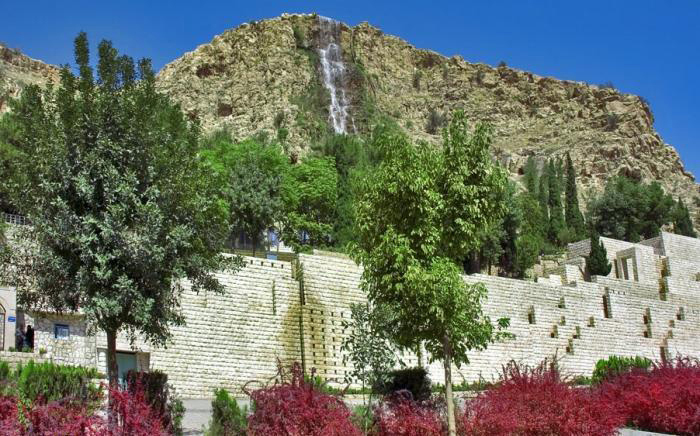 The lighting on the walls of the tomb of Khwaju Kermani has given a beautiful view to this place.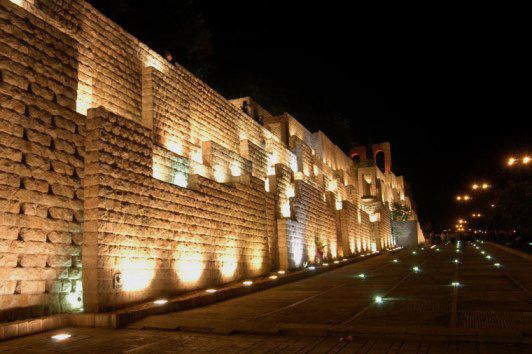 What time is Khwaju's tomb open?
It is open from 8 am to 8 pm. It may be closed for hours.
Where is the address of tomb of Khwaju Kermani?
North entrance of Shiraz.
Click to rate this post. The left is the lowest score and the right is the highest score.