Badab Soort with natural and colored stairs
March 29, 2022

Updated in 29 March 2022
Introduction
Some landscapes have different conditions and you may not have seen them before. Badab Soort in Mazandaran province is an example of this.
Badab Soort has stairs that are natural, meaning that humans did not build them. The difference between this step and the steps you have seen so far is the presence of water on them. This water is seen in one color at a time. Sometimes it is red; sometimes it is black and so on.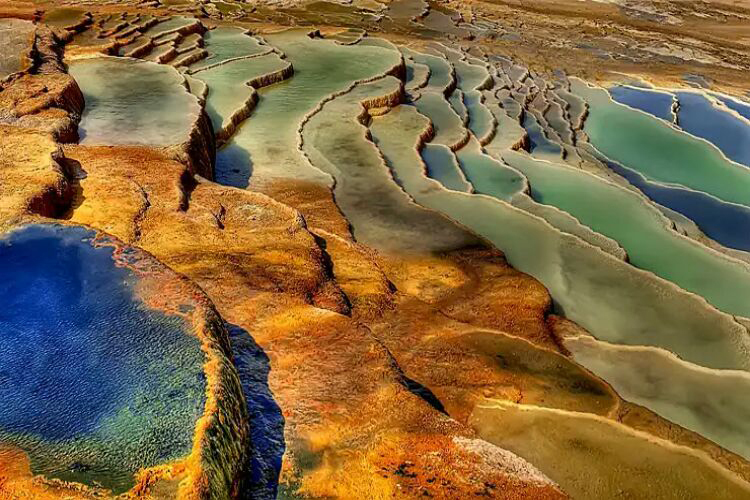 To achieve this unique beauty you have to walk a path. Then you will reach the stairs where you will hear the sound of water dripping as you walk.
This beauty will double whenever the sun shines. There are yellow and green colors that give a golden color to the stairs.
Next to these stairs, you can see the greenery that you may not have seen the combination of this special structure, greenery and sky. This scene is for taking photos. Unfortunately, because no importance is given to this area, there has been a slight destruction.
The water in Badab Soort is carbonated water. This carbonated water is also located in Chahar Dangeh section, behind the mountain.
Badab Soort is 1800 meters from the sea, so it has a good climate that you can migrate to this area from the summer heat.
If you like to spend some time in the warm and soothing water, we recommend you to use the Jacuzzi in this area. Due to the depth of this area, the water will be warm. This water has the role of relieving muscle pain.
Address
Click to rate this post. The left is the lowest score and the right is the highest score.