Posted 06 November 2021
Updated November 6, 2021
By Ehsan
Persian sour chicken stew or Morgh-e torsh Stew is one of the oldest traditional foods in Iran, especially in Gilan province.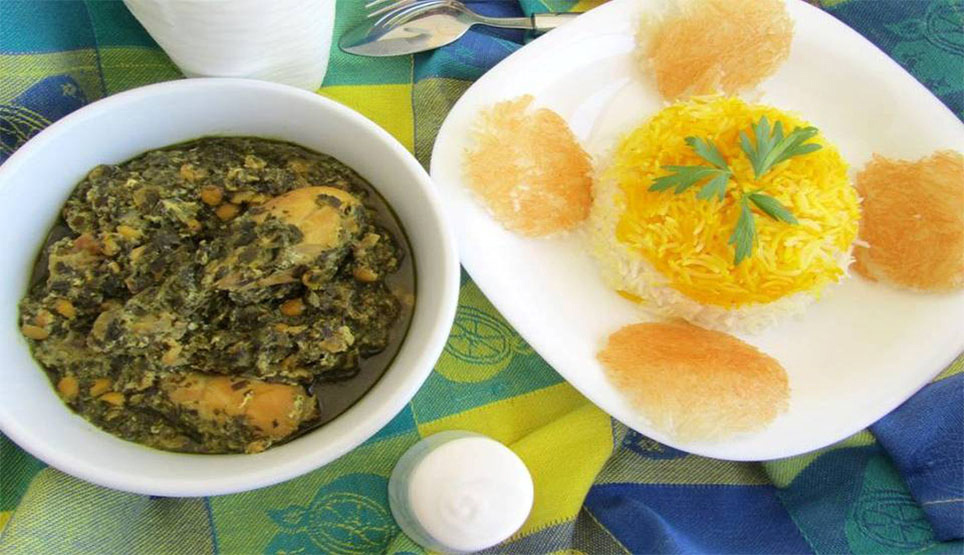 These stews will be significantly different in Gilan and Mazandaran province. Gilani sour chicken stew is one of the dishes on the menu of every northern restaurant.
Ingredients for cooking sour chicken stew
Three pieces of cooked chicken (preferably with bones) with chicken broth.
Fried vegetables that vegetables should be parsley, coriander, leeks, mint, and spinach and fried as needed.
Cooked cotyledons that should be soaked the day before (as needed).
Tomato paste 2 tablespoons.
3 eggs.
Verjuice in the required amount (depending on your taste).
Oil that is used when your vegetables are not fried or slightly fried.
Salt, pepper and turmeric as needed.
Recipe for Persian sour chicken stew
Add chicken
First, heat the pans a little (low flame), then put the chicken with a little chicken broth inside.
Add vegetables
Next we have to add the vegetables to the chicken in the pan. If we see that this amount of vegetables is too much for chicken broth, we should add a little chicken broth to it again.
Note that spinach is not available in some seasons, so you can use beets instead, but because of the sweet taste of beets, it is necessary to use it in smaller quantities, but spinach does not need such a precaution, because the more spinach in this food, the more glaze it gives.
Add cotyledons
The next step is to add as many cobs as you like.
If you have enough time to cook this food, you do not need to cook the ingredients separately and then mix them together. You can add cobs to the chicken in boiling water to cook together, but keep in mind that in order for the cotyledons to cook faster, they need to be soaked in water overnight.
Add verjuice
The next step is to add verjuice to Gilani sour chicken stew. If you do not have verjuice, you can also use lemon juice or orange juice, but the taste that verjuice gives to this food is better than lemon juice and orange juice.
Add tomato paste
Then you have to add a small amount of tomato paste to change the color of the stew a little. Then you have to reduce the flame so that the excess water of the stew disappears and the stew settles.
Add the eggs
In the last step, when the taste of vegetables and other ingredients is mixed with a low flame, you can add the eggs. To do this, you need to break 3 eggs and mix well.
Add spices
Then add salt, pepper and turmeric to the egg and after mixing well, pour over the stew. You should not stir the stew too much after pouring the egg because the texture of the egg separates and gives your food an improper appearance.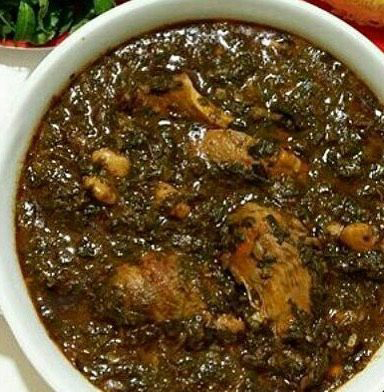 Serve
Once you have the oil on the sour chicken stew, you can prepare it for serving. Northern sour chicken stew is usually prepared with rice, along with local vegetables and local horseradish.
Click to rate this post. The left is the lowest score and the right is the highest score.