Religious tourism in Iran
November 14, 2019

Updated in 15 July 2022
If you need a Religious tour, you can contact us here, or call to 0098-917-2054121 or message and call in Whatsapp.
Introduction
Tourism is an industry that can include sub-categories such as health tourism, food tourism and religious tourism. In this article, We talk about religious tourism in Iran.
Religious tourism investigates different religions, along which some historical monuments and places can be part of the religious tourism industry. Having various religious ceremonies and places, different religions have contributed to economic prosperity through religious tourism in many parts of the world as well as in Iran.
The fact about religious tourism is that, unfortunately, many people consider religious tourism as pilgrimage, but in the following part, we will explain that religious tourism and pilgrimage are different, and both are introduced as a sub-category of religious tourism.
What is religious tourism?
Religious tourism is one of the sub-categories of the tourism industry. Religious tourism provides an opportunity for people interested in this field to search about different religions. Travel is one of the factors connecting different religions. Different people, with different beliefs can travel everywhere and get familiar with different religions and their customs and traditions.
Perhaps, it was the interest and welcome of travelers to get familiar with different religions that led to the formation of another sub-category of the tourism industry, called religious tourism.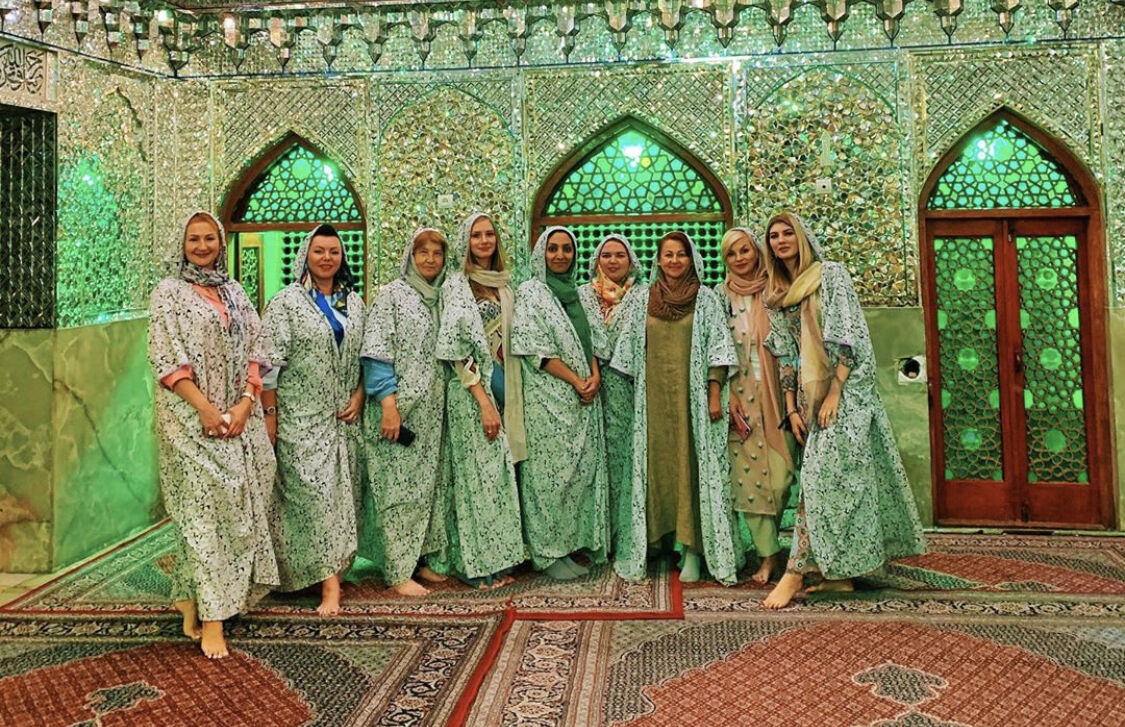 If we want to examine religious tourism a little more closely, we should pay attention that this area of tourism is divided into two categories: 1) Travel with the purpose of getting familiar with different religions, 2) Pilgrimage.
1- Traveling with the purpose of getting familiar with different religions
The purpose of this type of trip is to get familiar with different religions, which can sometimes be done with the purpose of carefully studying the followers of a specific religion, or tourists may travel with the purpose of visiting a religious place such as an old church. There is no limited time and tourists can start and end their trip whenever they want.
2- Pilgrimage
Pilgrimage is another sub-category of religious tourism. Tourists travel only for the purpose of pilgrimage. Iran, for example, is one of the countries that always hosts religious tourists who travel for pilgrimage.
During pilgrimage, tourists may engage in other activities besides pilgrimage, such as shopping and visiting religious places, but the fact is that it usually has a certain duration and sometimes it is accompanied by certain customs.
The other fact about religious tourism and pilgrimage is that the climate does not affect it and pilgrimage may take place in any season. For example, Hajj may sometimes take place in cold seasons and sometimes in warm seasons.
Features
Religious tourism, like other sub-categories of the tourism industry, has certain features including:
1. Religious tourism can provide this opportunity for travelers and tourists to get familiar with different religions in religious places.
2. In general, pilgrimage journeys cause less damage to the environment than leisure trips. Usually people who travel for pilgrimage observe law.
3. In religious travel, it is possible for all classes of society to be together. In fact, it can be said that religious travel is the only one that even the lower classes of a society can take.
4. People who travel for pilgrimage prefer simplicity, therefore, they can reduce many side costs in their travels.
5. Religious travels are usually done in groups, so it is much easier to organize this type than leisure trips.
6- There are often markets in or near religious places where travelers can shop.
7. Some religious travels take place at specific times. For this reason, a complete and accurate planning is possible for them.
8. Religious travels can lead to economic prosperity in some countries. Some religions may have certain practices, so some religious travels are obligatory for followers of different religions. Such a travel can increase a country's income through religious tourism.
An investigation of religious tourism from an economic perspective
Religious tourism, in addition to its positive effects on a country's economy, can sometimes have negative effects as well.
Positive effects on the economy:
Creating job opportunities for a specific area
Increasing foreign exchange earnings
Developing the handicraft industry, products of specific regions
Ability to attract all types of domestic and foreign investors
Development of various tourism-related industries
Increasing non-oil exports of specific regions
Negative effects on the economy:
Increased inflation in some sectors of the industry
In religious tourism, many jobs are seasonal and unfortunately, people who work in this field do not have a certain income
Change in the land use of some areas and places related to religious tourism (which eventually increases the prices).
Religious tourism can also have positive and negative effects on culture, the environment and society. For example, religious interactions may create greater solidarity between different people in a society. Religious tourism can also damage some historical and religious sites to some extent.
As a result, we must pay attention to the positive and negative effects of this type of tourism on culture, environment and society.
Religious tourism in Iran
Iran is one of the countries that can have a great potential to attract religious tourists due to its historical and religious sites. Some of the cities of Iran, including Mashhad, Qom, Shiraz, Qazvin, Shousha, Ardabil, Gonbad Kavous and … are religious and historical cities, and every year a large number of tourists travel to these cities, for sightseeing and pilgrimage. These cities are among the most popular cities for religious tourism in Iran.
It is said that about 33 prophets (Shia and Sunni) are buried in Iran. Also, the presence of the tomb of the eighth Shiite Imam, Hazrat Ali ibn Musa al-Reza in Mashhad, has made this city the religious capital of Iran and this city annually hosts thousands of Muslims around the world.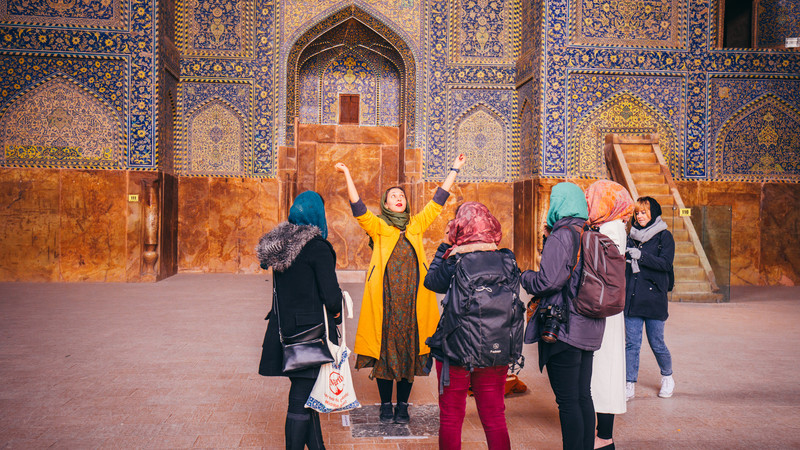 There are also about 10,615 Imamzadeh in Iran, among which, 1456 tombs are located in Fars province and the most popular one is the Shrine of Shah Cheragh. Mazandaran and Gilan provinces are ranked the second and the third.
Another feature of Iran to attract religious tourists is religious rituals and ceremonies that many people around the world are interested to take part in. The mourning ceremony of Imam Hussein during Muharram and Safar is one of the most famous Iranian ceremonies and rituals that are held in different ways in different cities of Iran.
Also, many Christians live in Iran. For this reason, there are many churches in Iran that have somehow become historical and religious sites.
Iran is one of the countries that can be a very good source for religious scholars because Iran has different religions.
Need Religious in Iran?
If you need a Religious tour in Iran, you can contact us here, or call to 0098-917-2054121 or message and call in Whatsapp.
Click to rate this post. The left is the lowest score and the right is the highest score.