July 11, 2021

Updated in 25 July 2022
If you need a Rural tour, you can contact us here, or call to 0098-917-2054121 or message and call in Whatsapp.
The tourism industry is known all over the world as an important and influential sector on the economy and people's lives, and for this reason, it is very important. The tourism industry has different areas, each of which can have special attractions from the point of view of domestic and foreign tourists. Village tourism or rural tourism can be introduced as one of the fields of tourism that can somehow represent a traditional lifestyle in a specific area.
Rural tourism in Iran
The country of Iran can be introduced as one of the tourism hubs in the world, because it has attracted the attention of many domestic and foreign tourists by having various natural and historical places. Every year, Iran hosts a large number of tourists from all over the world who travel to Iran to visit nature, historical places and special tours.
Rural tourism is one of the most attractive and popular parts of traveling to Iran, which provides the opportunity for tourists to get to know the rural life and customs of a particular region in Iran.
Rural tourism can be introduced as one of the tourist attractions in different parts of Iran, where tourists can travel to these rural areas according to their interests.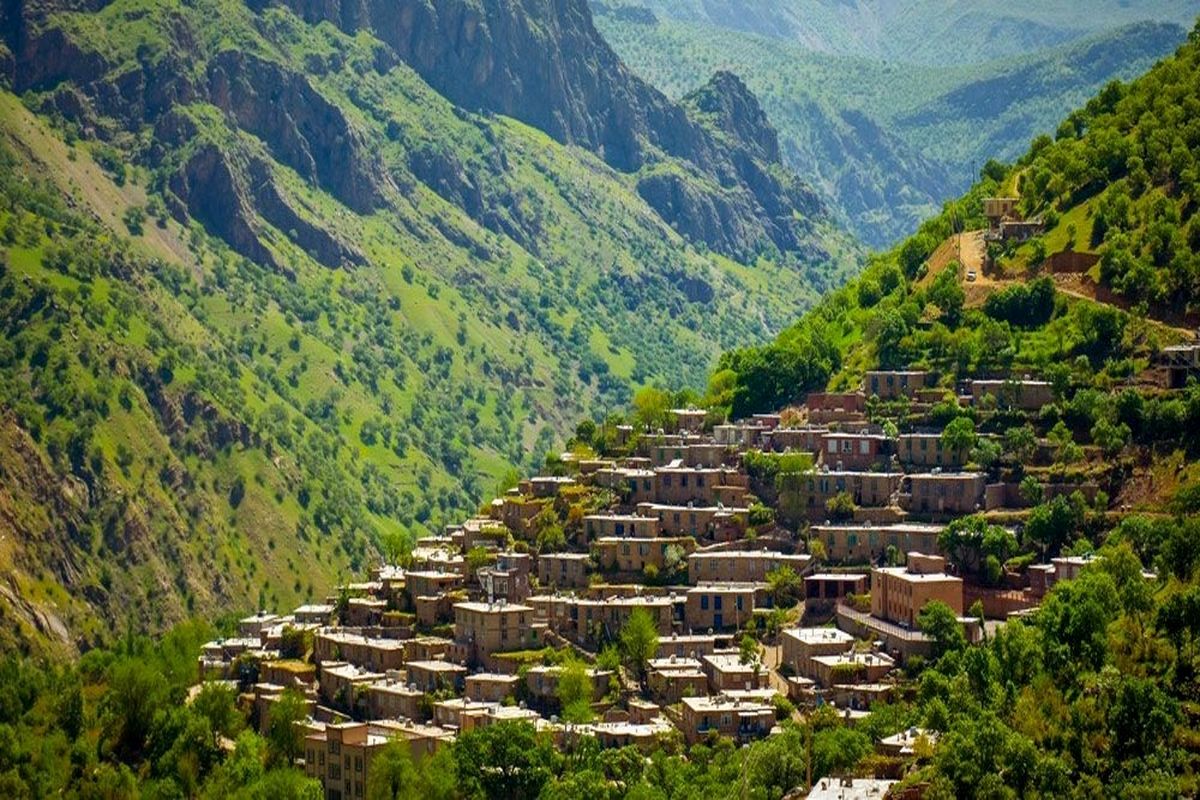 The attractiveness of rural tourism from the point of view of tourists
One of the reasons for traveling and visiting different parts of the world is to get to know the geographical location, weather, and customs of the people of a particular city or country. Usually, life in villages all over the world has a traditional and different style. Although rural life has changed with the passage of time, a part of the original culture of a country can still be found in its villages.
For this reason, village tours can be introduced as one of the most attractive parts of traveling to different countries, including Iran.
The country of Iran is known in the world as a tourism pole as well as village tourism due to having many historical and natural villages such as Kandovan.
In which regions of Iran is rural tourism popular?
Tourists who intend to travel to Iran and are interested in village tours and experiencing rural or nomadic life, need to know that in most provinces of Iran, there are beautiful and historical villages, all of which can somehow have a special attraction from the eyes of tourists.
Some provinces of Iran such as Fars, Mazandaran, Golestan, Kurdistan, Kermanshah and Yazd are known as tourism hubs in the field of rural tourism. Of course, the southern provinces of the country also have very beautiful villages that you can visit in the cool seasons and learn about their lifestyle. You can also visit the southern islands such as Hormuz Island.
The attractions of the rural tourism
Rural tourism, which is considered one of the tourism sectors in Iran, has attractive parts from the eyes of tourists, which can include the following parts:
Home and lifestyle
The first thing that can be interesting and important for tourists is visiting traditional houses and getting to know the rural lifestyle. The rural lifestyle is very different from the urban lifestyle, that's why rural tourism is particularly attractive.
Getting to know local foods
Most of the regions and villages of Iran have their own native and local foods, and one of the interests of tourists in their travels is to try different foods. For this reason, rural tourism help these tourists to get to know the new and traditional foods of a specific region and village during their trip.
Getting to know traditional ceremonies
Many different regions of Iran hold traditional and local ceremonies at specific times. Sometimes this ceremony is held in a special village in a unique way, for this reason, tourists can participate in this ceremony with a village tour and get to know its details closely.
Getting to know handicrafts
One of the attractions of traveling to a certain region is getting to know the handicrafts of that region. Village tours also provide this opportunity for tourists to get to know the products of rural handicrafts.
The impact of rural tourism on economic prosperity
Rural tourism is one of the most influential economic factors in the country and even in a specific region. When tourists travel to different villages, they can help the people of that region earn money and economical boom.
Currently, a high percentage of income and business prosperity in some villages of Iran depends on the tourism industry.
Important points about rural tourism
Each region follows its customs, culture and traditions. Certainly, we should maintain the utmost respect and caution before entering the areas where the natives live. The culture of each region is different from other regions and we must accept and respect the norms and anomalies.
Because these areas are not exposed to heavy traffic and have dirt roads, drive slowly to avoid kicking up dust.
Turn down your car radio when driving through rural areas and old town. Avoid the noise of the car, gasping unnecessarily, and dramatic movements.
Avoid wearing awkward clothes and against the traditions of that region.
Be kind to children, old men and women who come to you.
If possible, buy the handicrafts of that village to leave a happy memory and help the economic cycle of the region.
If possible, give them a gift, even if it is small and insignificant (fruit, battery, chocolate, flashlight, etc.) it will be an unforgettable memory for them.
If you are traveling to a remote area, bring hygiene items (powder, shampoo, medicine, sanitary napkins, etc.) because you will make the natives happy.
Many of them consider you as their guest and hospitality is one of their main characteristics, although this kind of hospitality costs a lot for these low-income people, please do not compensate with money and repay the favor with gifts. They are generous and giving money makes their kindness worthless.
If you have a doctor in your group and you have the ability to help people, don't deny them this favor.
If you come across special events such as weddings and funerals when you enter the area, do not enter the ceremony or take photos without permission. Keep the path open for residents to pass and pass after the ceremony.
If you cause damage to the place, please accept your mistake and compensate for the damage.
If local people ask you for help, try to help them according to the type of car and facilities you have.
Click to rate this post. The left is the lowest score and the right is the highest score.