October 22, 2021

Updated in 22 October 2021
Introduction
Saveh city in Markazi province, a city with a dry climate and dating back 1000 years, has long been known as the city of large and sweet pomegranates in Iran.
This city is one of the tourist cities of Iran with very beautiful roads that include tourist areas. There are many historical monuments related to the Saljuqian period in Saveh city.
The dome of Chahar Sough of Saveh
This dome is one of the historical places in Saveh, which is about 5 centuries old. It is now used as an anthropological museum, but the original building was built during the Safavid period.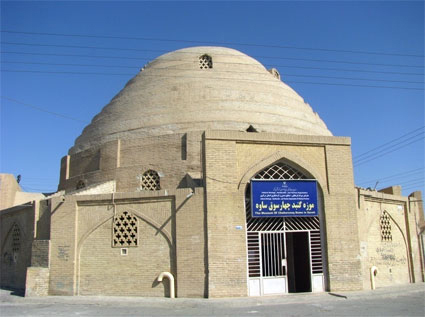 This dome has a Twelve-sided structure on the outside and a circular structure on the inside. The dome has been used in the past as a place of worship and religious ceremonies, as well as a gymnasium and a place for ancient sports.
This monument was registered in the National List of Iranian Works in 1986. One of the oldest works in this museum, we can mention very old pottery from 4 to 5 thousand years ago, old coins and ancient copies from 200 years ago and other objects.
Forest Park of Saveh city
Shahid Chamran Forest Park with an area of 107 hectares, which is located in the southwest of Saveh, next to the Hamedan ring road and next to Haj Bluck town.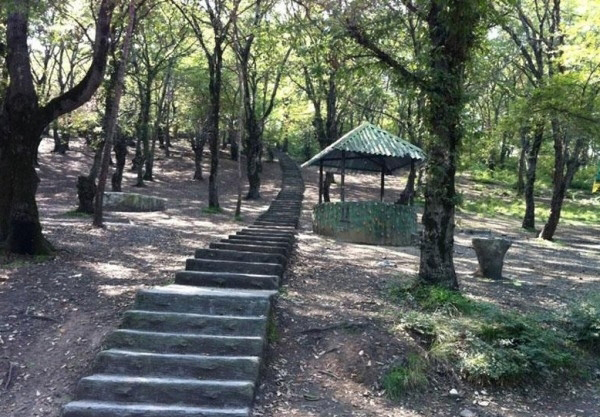 There are trees such as Tehran pine, silk flower, acacia, cypress, silver cypress, purple, spruce, mulberry, pistachio and olive in this park.
Saveh Grand Mosque
This mosque is one of the old places and is 1000 years old. Saveh Grand Mosque is one of the first mosques built after the arrival of Islam in Iran.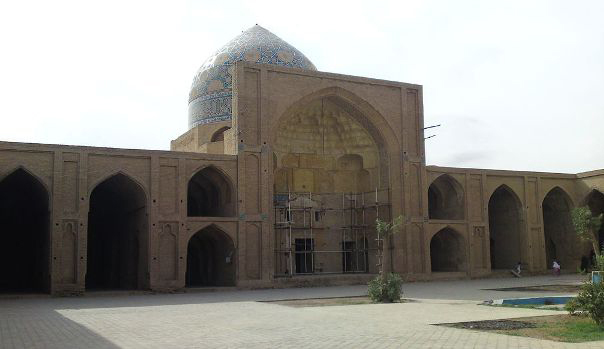 Its original architecture was in the form of a seraglio, which has been shaped like this in many years. The maps, designs and lines used in the architecture of this mosque all show the art of artists during the Saljuqian period.
Pomegranate gardens
One of the interesting parts of the trip is exploring the pomegranate trees of this city. Saveh pomegranate is one of the best and most famous pomegranates in Iran.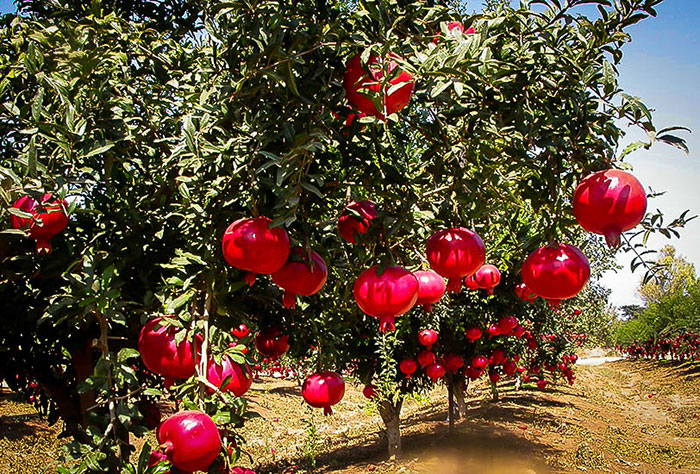 The fruit of the tropics, which grows from small trees with a maximum height of 6 meters. The best souvenir you can take from this city is pomegranate.
Where is the address of Saveh city?
It is located about 100 km southwest of Tehran Province and 152 Km of Arak city.
Click to rate this post. The left is the lowest score and the right is the highest score.