Namakabrud is one of the paradises of Iran
October 14, 2021

Updated in 6 April 2022
Introduction
Namakabrud or Namak abrood is located in Mazandaran province and Chalous city. This region is the paradise of Iran because here the forest, the mountain, the plain and the sea are next to each other. The extent of this area is 750 hectares.
The distance from Namakabrud to the sea is about 3 km.
Some of the species found in the Namak Abroud Forest are more than 2 million years old. In fact, one of the attractions of Namakabrud region is its pristine and untouched forest, and it can be boldly said that it is unique in the world.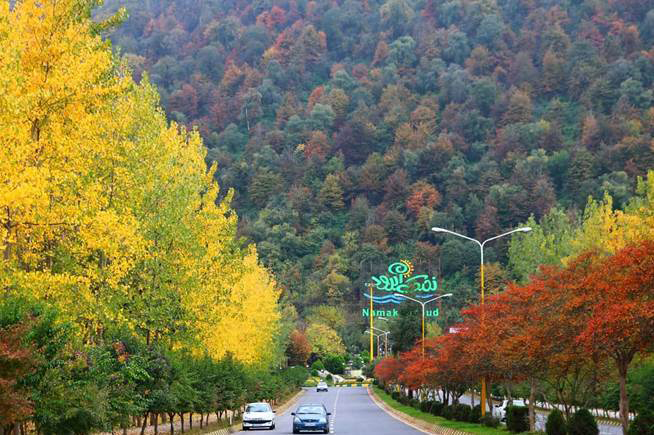 If you live in this area for a while, you will enjoy every moment and you will never be full because you will see interesting changes that will amaze you.
Regarding the mountain located in Namakabrud, this mountain can be seen in different ways at any time of the day. For example, in the morning, the forest is covered with fog and you will see nothing but fog, or sometimes when you go to the top of the mountain, you will see a blue sky above your head and dense clouds under your feet and you will walk among the clouds.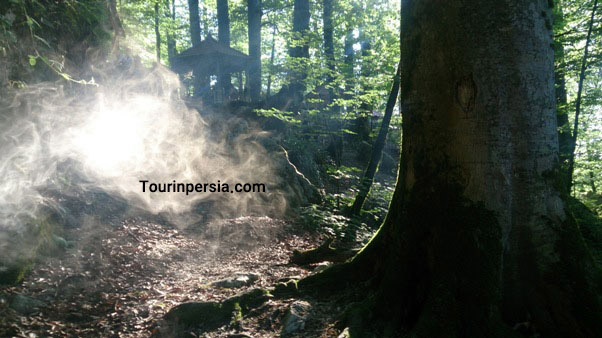 We can talk a lot about the attractions of Namakabrud region. When you enter this space, from small to large members of your family can be entertained, because good facilities are provided in this place. Some of them are: amusement park, Tele cabin, sleigh, shooting club, restaurants, 3D cinema, demonstrative movements of a sea lion, cantilever bridge, zip line, rappel, paintball field, four-wheeled motorcycle track and karting and…
Namakabrud Telecabin
There are two telecabin lines in Namakabrud, and the path of line 1 is completely different from line 2. Line 1 also has 45 cabins. When you sit in this telecabin, you can see the west of Mazandaran province and cities like Tanekabon and on the other hand, Chalous and Nowshahr.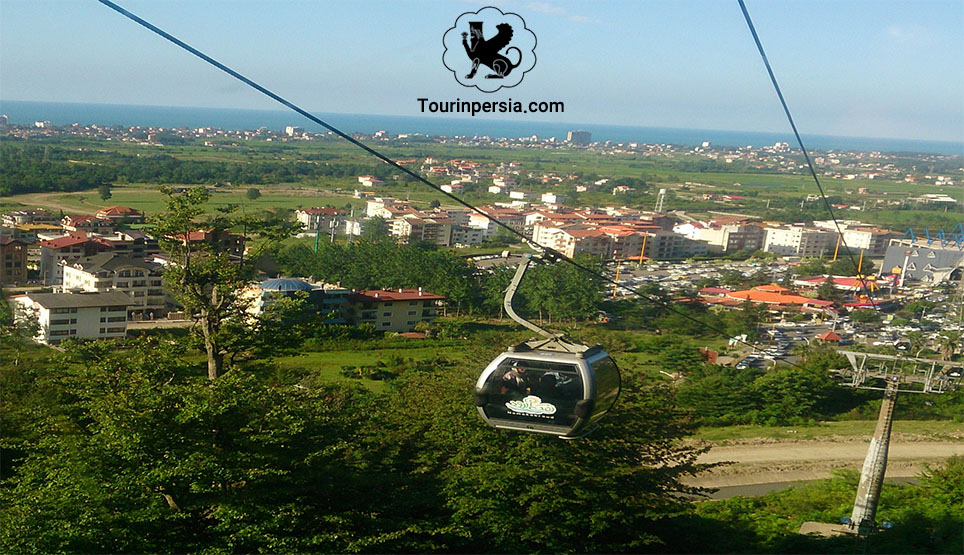 At the end, you will reach the peak of Maduban. Maduban peak is located at a distance of 1050 meters above sea level and the path length is about 2100 meters. On the way of line 1, if you look down, you will notice that there is a path for tourists to climb the Maduban peak on foot.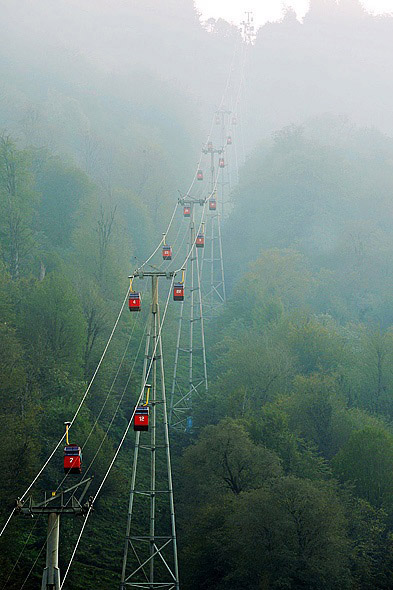 Line 2 of Namak Abroud telecabin with 35 cabins runs 1750 meters with a height of 600 meters above sea level to take you to the top of the mountain.
When you sit inside the line 2 telecabin, as you go, you will see Hachiroud, Chalous city, Salmanshahr (Swan Motel) around you. When your path is completed, you can get off and have a tour of the peak of Div Hammam and enjoy its roads, and then take the telecabin again and return to your first place.
The distance between Maduban Peak and Div Hammam is about 1000 meters.
Ghole Div hammam and its attractions
When you reach the peak of Div Hammam, many exciting attractions await you. One of these attractions is the zip line and rappel on the peak of Div Hammam, which is installed on a large forest well located at this peak.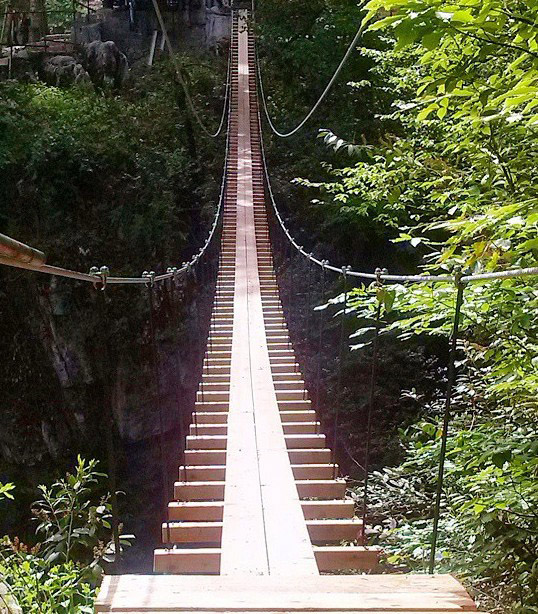 At the top of the Div Hammam, in addition to the above, there is a very beautiful suspension bridge. This bridge has only the width of a person's feet and is made of wood. If you are not afraid of heights, be sure to try it. In this bridge, the safety equipment is fully used and even if the bridge is torn apart and falls into the valley, you will stay in place and nothing will happen, because your weight is protected by fastening from above.
At this peak, your eye falls on a taxidermy bear. The bear, which belongs to the same region of Kelardasht. This bear has been taxidermy for many years; as a result, it has shrunk a little in length and height due to cold and heat.
Namakabrud sled
This sled is the first sled built in Iran that passes through beautiful trees and scenic scenery along its path in the heart of forests.
With a length of 1250 meters, this sled still holds the record for the longest sledding path in the country.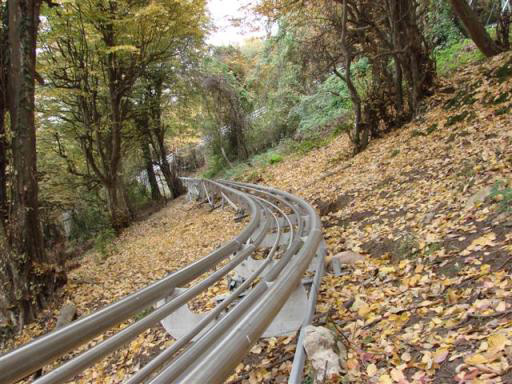 Sled Rules
Some of the rules of the sled are as follows. The rules may have changed, so be sure to read the rules before riding the sled.
Children under the age of five are not allowed to ride.
Children from five to ten years old can ride with their parents (with a double ticket).
Adult boarding is possible with a single ticket.
Stopping or getting off in the middle of the road is forbidden and dangerous.
The use of this device is not recommended for people with heart failure.
A clip of Namak Abroud Sled
Namakabrud carting
Namakabrud carting is closed when it is raining. The length of the adult path is 600 meters and the maximum speed on this track is 80 kilometers per hour. The length of the teen path is 200 meters and the maximum speed on this track is 40 kilometers per hour.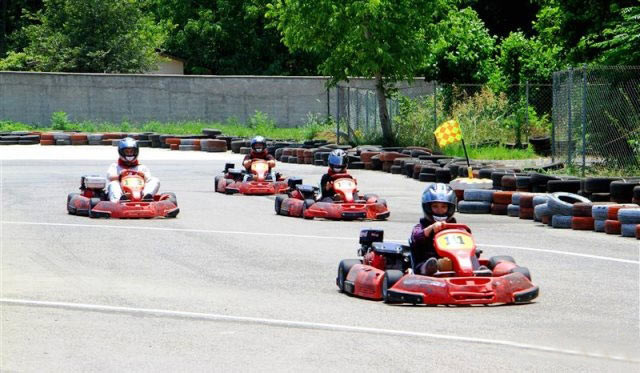 Teen carting track is only for people over 8 years old who have reached a height of 130 cm. Adult carting track is only for people over 15 years old who have reached a height of 140 cm.
People who cannot use carting:
Those who are not in perfect health.
People who have recently had surgery.
Those who have lumbar and neck discs.
Pregnant women.
Clothes that are like air pocket (shoes and coats are suitable for women).
People with heart problem.
Namakabrud Four-wheeled motor
A four-wheeled motorcycle track that both adults and children can use.
Flight Club
A fully equipped flight club and professional trainers can provide you with a glider, paraglider, parachute, light helicopter and kite flight.
Namakabrud paintball
Forest paintball is the best entertainment option for those who travel to this area as a group. Namakabrud Paintball is a combination of a fake and forest environment.
Archery Club
In this club, a series of shooting competitions are held to select people in the national team. This club welcomes shooting sports lovers throughout the year, and you can visit this club to experience shooting as well as to test your shooting skills.
A professional instructor will be with you to shoot and will teach you how to stand in position, place the arrow in the gun, guard, aim and shoot.
Be sure to go to the beach promenade during your trip. There are Jet skis, Tennis, Skate and other facilities in this resort.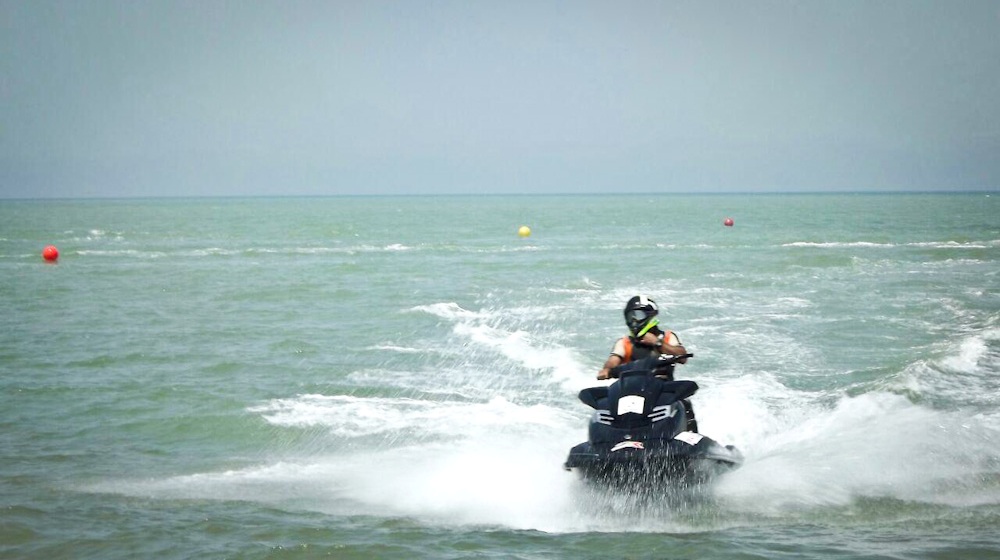 What entertainment facilities does Namak Abroud have?
Mountain and Sea, Telecabin, Paintball, Zip line, Four-wheel motor, Double plane, Tennis, Skate, Bike, Amusement park and several other facilities.
Where is the address of Namakabrud?
Mazandaran province, 12 km from Chalous city.
Click to rate this post. The left is the lowest score and the right is the highest score.