January 3, 2022

Updated in 10 January 2022
One of the authentic foods of Gilan province, which we will explain in this section, is Duck Matenjan stew. Matenjan stew is also made with lamb.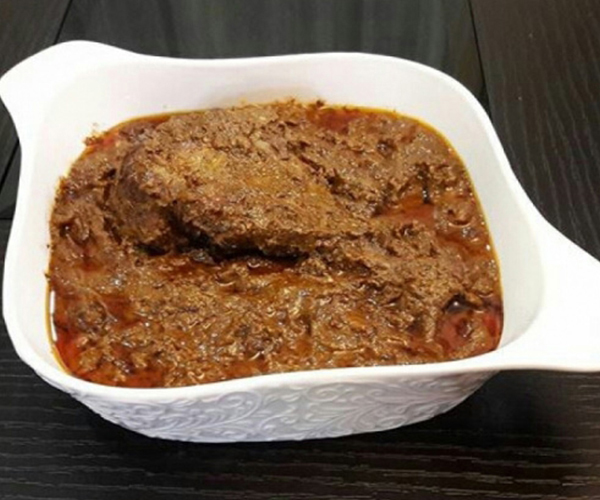 Ingredients
A duck
Walnuts 200 grams
Seedless raisins and seedless apricots 250 grams
Pomegranate paste three or four tablespoons
One or two tablespoons of sugar
Salt, pepper, oil, cinnamon as needed
Recipe
You can use the following method to make Duck Matenjan stew:
Prepare water and walnuts
Duck takes a long time to cook, so the water you use to cook it should be about four to six glasses. In addition, add ground walnut kernels to this water to boil together. The boiling time depends on gas flame, but it may take about two or three hours. It is better to be patient and put the flame on a gentle to boil well.
Dissolve pomegranate paste and water
In a separate bowl, dissolve the pomegranate paste and sugar in a glass of water. This mixture should become a liquid so that when you put it in the main composition, you do not have to stir much to dissolve the pomegranate paste pieces.
Add spices
When the duck meat and walnuts are cooking on the flame for about an hour, you can add pomegranate paste with sugar. Then add salt, pepper and cinnamon to the food.
Finally, in the last quarter when the Duck Matenjan is boiling and oiling, you can use raisins and apricot in the stew.
Click to rate this post. The left is the lowest score and the right is the highest score.