February 5, 2022

Updated in 5 February 2022
Khali Dill stew is the name given to one of the delicious dishes in Gilan province. Of course, in some areas of Gilan, it is also known as Kholi Dill stew.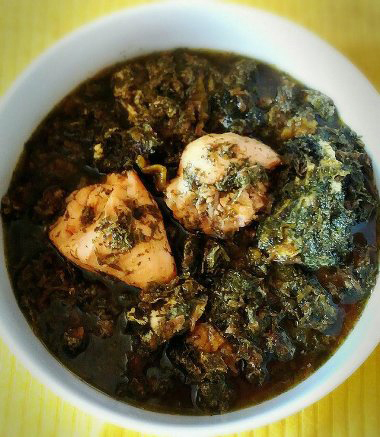 Ingredients
A whole number of chick or chicken
Dried plums 300 grams
Stewed plums 100 grams
A cup of verjuice
Dill about 250 grams
Four eggs
Salt, pepper, turmeric and oil as needed
Recipe
The method of cooking Khali Dill stew is very simple but like any other juicy stew, it takes a long time to settle, so have a plan to prepare this stew and never try to prepare it with very little time left until lunchtime.
Roast chick or chicken
To eliminate the unpleasant smell of chick or chicken meat, you should fry them in a frying pan or a small pot. Then add salt, pepper and turmeric. In this case, both the color of the chicken and its taste will change slightly and its texture will remain cohesive inside the stew. It does not need to be fully cooked, only the initial roasting and frying of the initial part of the chickens is enough.
Add plums
Then add dried plums and stewed plums to the chicken. Then add dry or wet dill. Dill with plums, sloe and chicken creates a different taste and smell.
Now you need to start roasting over a low flame, but be careful not to overcook the dill.
Add water
To add water to the stew composition, plum juice that you have soaked the night before or hours before is appropriate, so set aside two or three glasses of that water to cook the stew.
Cook the eggs
When the chicken is cooked, you can mix the eggs with a little dry dill in separate bowls and add to the stew at the end.
Now you have to wait a while for the eggs to cook. After that, you can use Khali Dill stew to serve a delicious and traditional Gilani lunch.
Click to rate this post. The left is the lowest score and the right is the highest score.